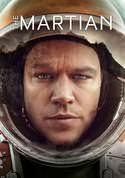 Stack a couple of deals from Groupon and Vudu to get The Martian for only $4.99! This is for the digital version (HD or HDX), and includes all 10 extras on the Blu-ray. The Groupon deal is only good through today (while supplies last). If you miss the Groupon deal, you can still get The Martian from Vudu with all the extras for $9.99 through tomorrow, March 2! This is still a better deal than you will find anywhere else! Enjoy!
Thank you for using Reb's Deals!
Share this using the icons below!
---
Check out all the great coupons on our Coupons page!
New feature: Mobile printing is available—now you can print coupons from your phone!